Wildlife and Vegetation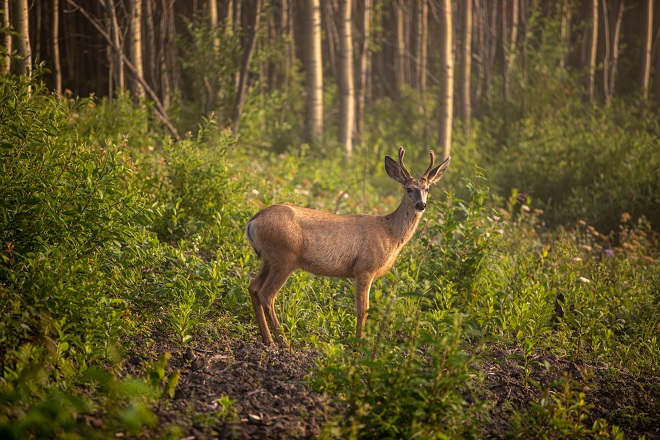 The objective of the wildlife and vegetation program at Site C is to avoid, reduce, or offset the potential impacts of the project on wildlife, wildlife habitat, vegetation communities and rare plants. This extensive program uses feedback from the public and Indigenous groups to respond to over 200 requirements from the project's provincial and federal approvals.
The wildlife and vegetation program spans the entire project's construction phase, going well into dam operations. It involves both mitigation measures during construction to avoid or reduce impacts, as well as species-specific monitoring programs and constructed offset features.
Mitigations
We're committed to developing and implementing mitigation to avoid, reduce, or compensate for the potential effects that could result from the project. These include:
Protecting land for ungulate winter range
Avoiding environmentally sensitive areas through work scheduling, redesign or modifications to approach where possible
Creating new wetlands and restoring historically impacted wetlands
Restoring areas impacted by the project that do not need to be permanently disturbed
Building wildlife habitat structures, like nest boxes for cavity nesting birds, denning boxes for fishers, roosting boxes for bats, nesting platforms for eagles, and dens for gartersnakes
Protecting important habitat for bat species of conservation concern
Protecting and enhancing habitat for migratory birds
Salvaging and working to spread rare plant species of conservation concern
Monitoring programs and field studies
We have many wildlife and vegetation monitoring programs and field studies underway. Through these programs, we're monitoring for the presence and abundance of species to help clarify the effects of the Site C project and the effectiveness of mitigation. Read the reports from our monitoring programs.
Wildlife habitat structures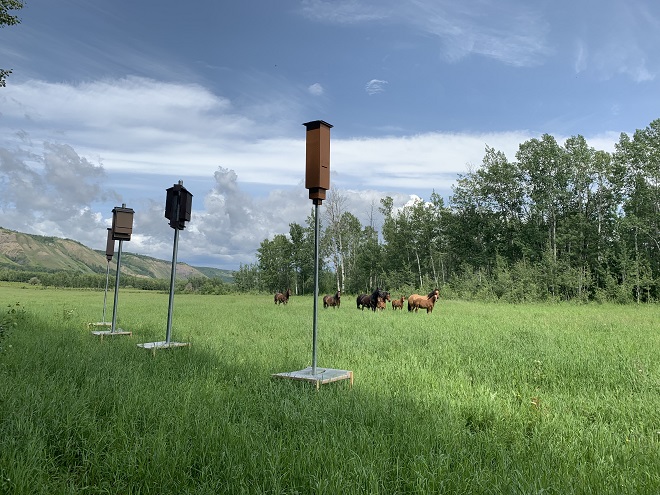 Bat boxes
We are building new habitat structures for animals which may have their nesting areas disrupted by construction. These include:
Bat boxes
Snake dens
Eagle nest platforms
Woody debris piles and den boxes for fishers
Nest boxes for birds
Learn more