Indigenous Relations
We're working with Indigenous communities to build long-term relationships by incorporating their interests into the Site C project and finding ways to mitigate impacts and advance reconciliation together.
Culture and Heritage Resources Committee
Our engagement efforts include working with Indigenous Nations to find ways to mitigate impacts to culture and to advance reconciliation.
One way we're doing this is through the Culture and Heritage Resources Committee. It brings together members from B.C. and Alberta communities impacted by Site C to discuss mitigation measures for impacts to culture and heritage resources. Representatives oversee and participate in initiatives that showcase the unique culture of Indigenous Nations in the Peace River Valley.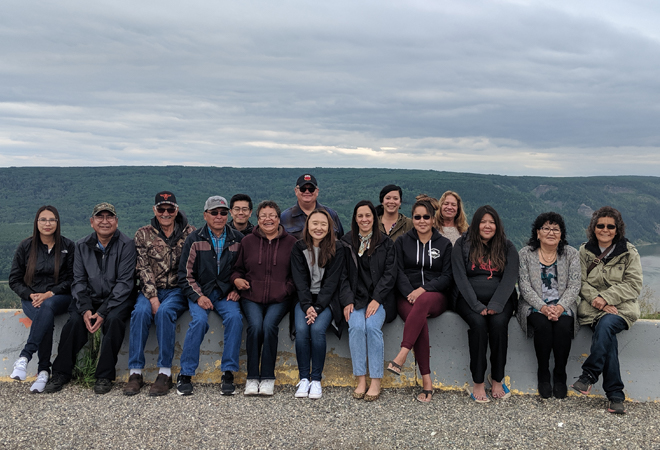 Travelling Indigenous Cultural Exhibit
The interactive exhibit invites visitors to learn about the Indigenous artifacts found through Site C archeological excavations. Artifacts recovered along nearby trails and sites, such as Tse'k'wa, tell the story of Indigenous peoples' history in the area. You can also listen to recordings of Indigenous community members sharing stories about their ancestors' use of the land, spiritual places, current cultural activities, and their communities' resourcefulness and resilience.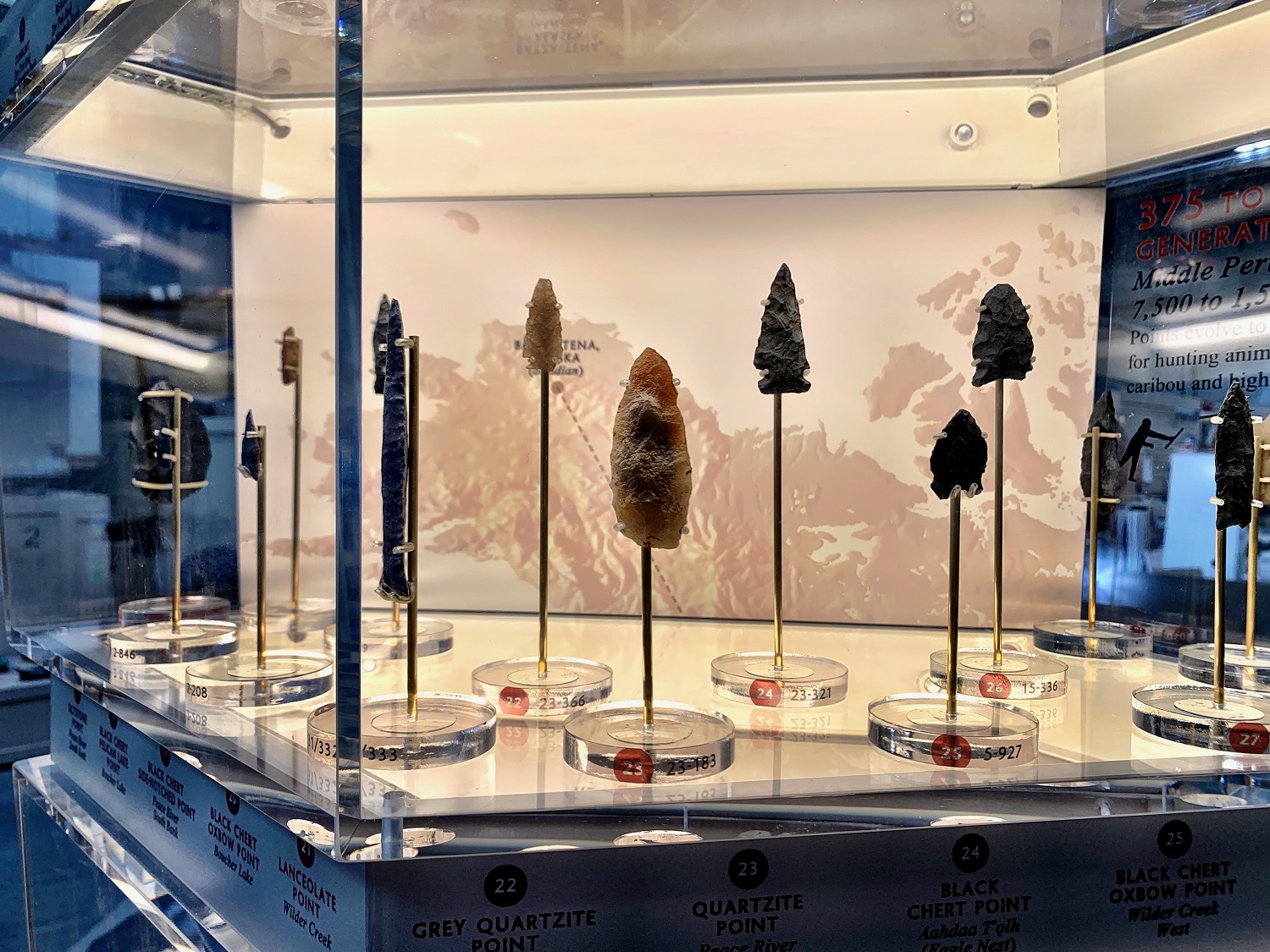 Visit the Travelling Cultural Exhibit
On the self-guided tour you'll experience:
Floor tiles representing the Peace River
Replicas of artifacts recovered throughout the Peace River Valley
A bison skeleton replica at half scale that was discovered through a Site C paleontology dig
An interactive map with key archaeological sites and important places
Video and audio recordings of Indigenous community members. Indigenous visitors are also welcome to record their own stories about culture, community, history, ancestors, or their feelings of loss or hope for the future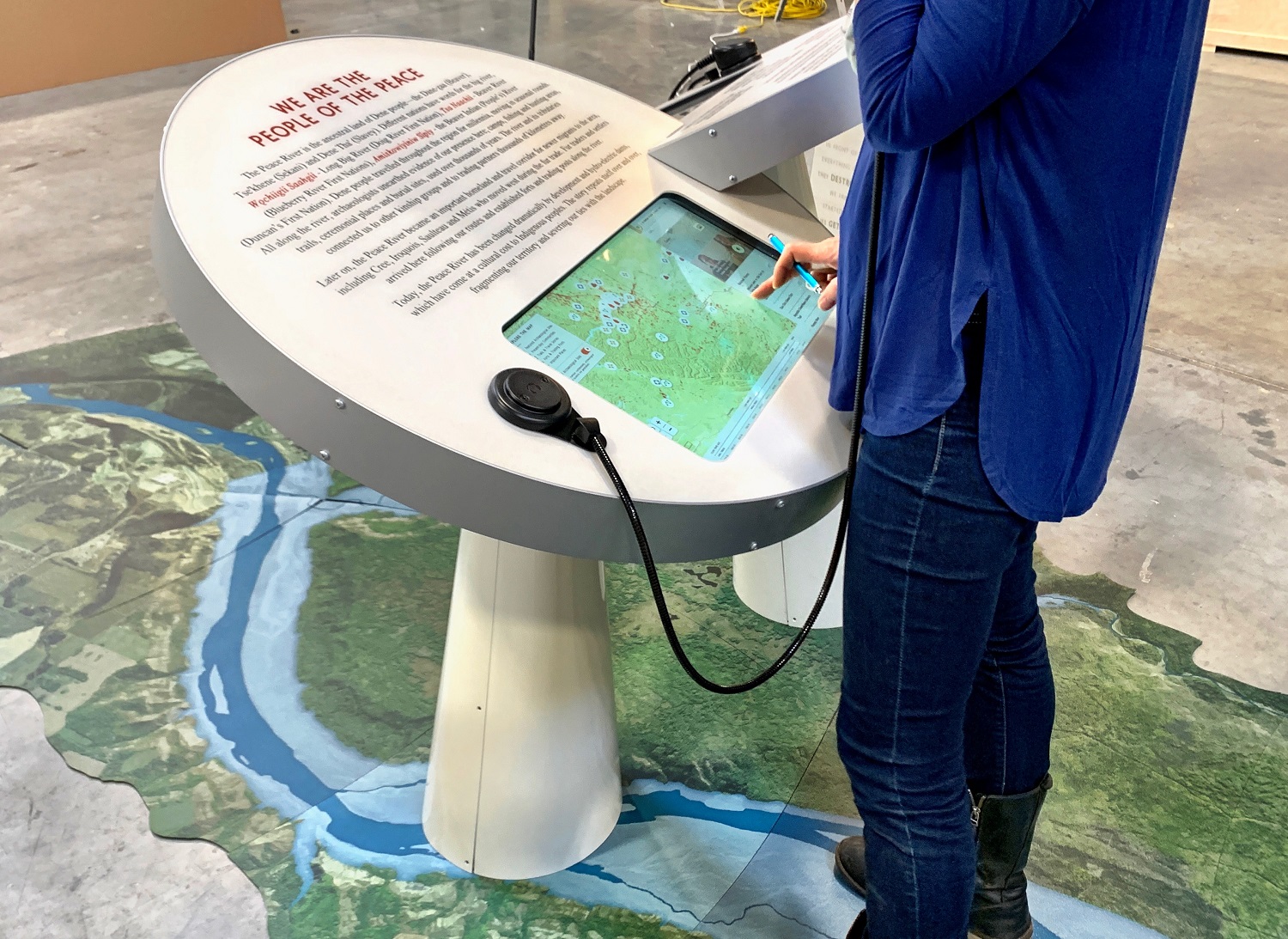 Sharing the history and cultural heritage of Indigenous communities
The Culture and Heritage Resources Committee created a video of Indigenous communities in the Peace Region sharing their own stories. They discuss their rich history, their ties to the land, and their perspective on the Site C Project.
Watch the video below to learn more about the history of the "People of the Peace", where they are today and how they envision a better shared future.
Cultural Centre
The primary focus of the Culture and Heritage Resources Committee is working on the development of a cultural centre to commemorate and celebrate the culture and heritage of Indigenous Nations impacted by Site C. It is being co-developed with participating Indigenous communities through the Cultural Centre Working Group.
Contact information
Please reach out to members of the Culture and Heritage Resources Committee if you have questions.
Alicia Christie
250 271 0021
Michelle Macdonald
604 230 7855