Indigenous Relations
We're working with Indigenous communities to build long-term relationships by incorporating their interests into the Site C project and finding ways to mitigate impacts and advance reconciliation together.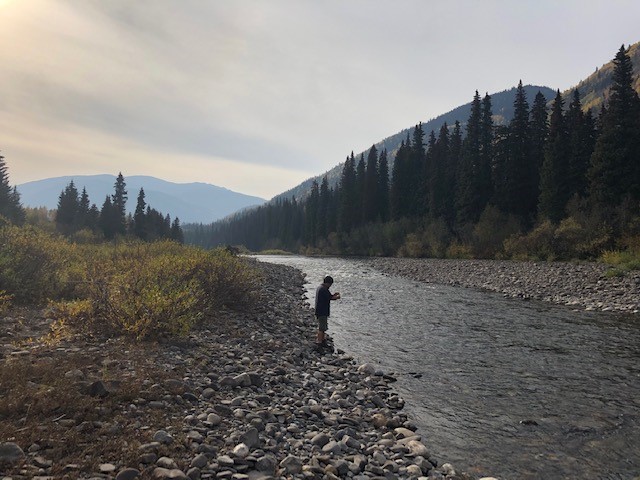 The McLeod Lake Indian Band is building the Sas Cho Koh ("big black bear home") culture camp.
We seek to understand Indigenous perspectives through engagement and value Indigenous contributions in helping shape the project design and mitigation efforts.
Our approach to Indigenous Engagement:
Community Engagement - We consult regularly and seek to understand interests on the project.
Environmental Stewardship - In cooperation with Indigenous Nations, we established an Environmental Forum to discuss important topics and undertake initiatives to support environmental stewardship.
Through the Environmental Forum, numerous environmental topics have been discussed from wetlands to fish movement studies.
This has included the development of sub-committees to collaborate on plans and projects, including those related to methylmercury, reclamation, and an Indigenous Traditional Use Fund.
Benefit Agreements - Benefit agreements have been reached with several Treaty 8 First Nations impacted by the construction and operation of the project. Agreements ensure Indigenous communities benefit from the project through employment and business opportunities.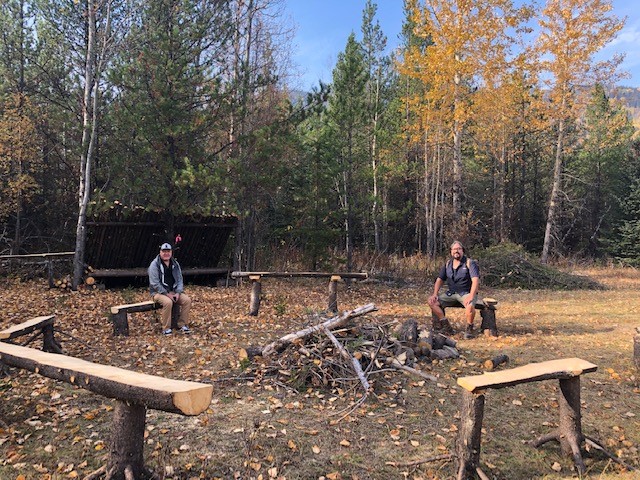 The McLeod Lake Indian Band is building the Sas Cho Koh ("big black bear home") culture camp.
Employment Opportunities at Site C
We recognize the importance of supporting Indigenous Peoples' participation in Site C employment opportunities through our contractors, and offering training opportunities for skills development.
On average, Site C contractors have reported that 9% of their workforce have self-declared as Indigenous.
We work with Indigenous communities, local employment agencies, and contractors to develop specific initiatives to support our commitments.
Summer Youth Trades Exploration Day
We hosted local Indigenous youth for the Summer Trades Exploration Day. This event brought awareness of employment opportunities in the construction trades, as well as the work at Site C.
Site C Contractor Indigenous Employment and Training information sessions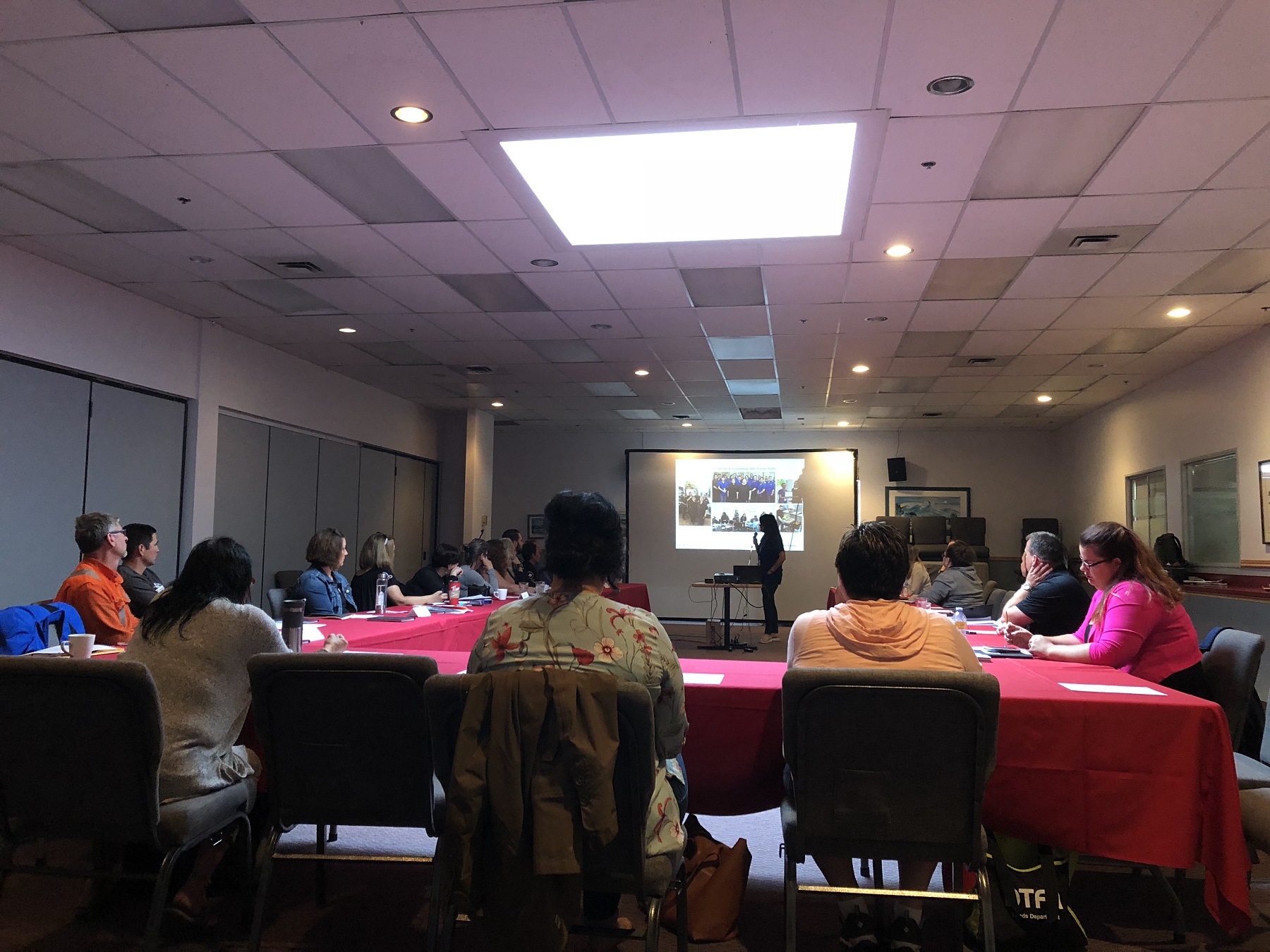 We have facilitated bi-annual Indigenous Employment and Information sessions with Site C contractors since 2017. These sessions include employment and training representatives from local First Nations. Since 2021, these sessions have been held virtually.
We are working to recruit Indigenous candidates and support their career goals, including supporting a variety of training programs.
By working together, we've achieved:
Economic opportunities: One of our project objectives is to provide lasting economic and social benefits for northern communities and Indigenous Nations.
Methylmercury monitoring program: Partnership with Indigenous Nations and health authorities to increase awareness of methylmercury in fish through training, fish tissue collection, and the development of an Indigenous Community Sampling Program.
Cultural monitoring program: Indigenous monitoring of construction areas to observe, record and report on the impacts to vegetation, wildlife, traditional use features, archaeological sites, and any other possible topics of concern.
Acknowledging Indigenous place names: Collaboration with First Nations to incorporate Indigenous language, place names, and cultural stories on Highway 29 along the future Site C reservoir. We are installing dual-language signs in the traditional Dane-zaa language, recognizing the Indigenous names for the creeks given by First Nations in the area.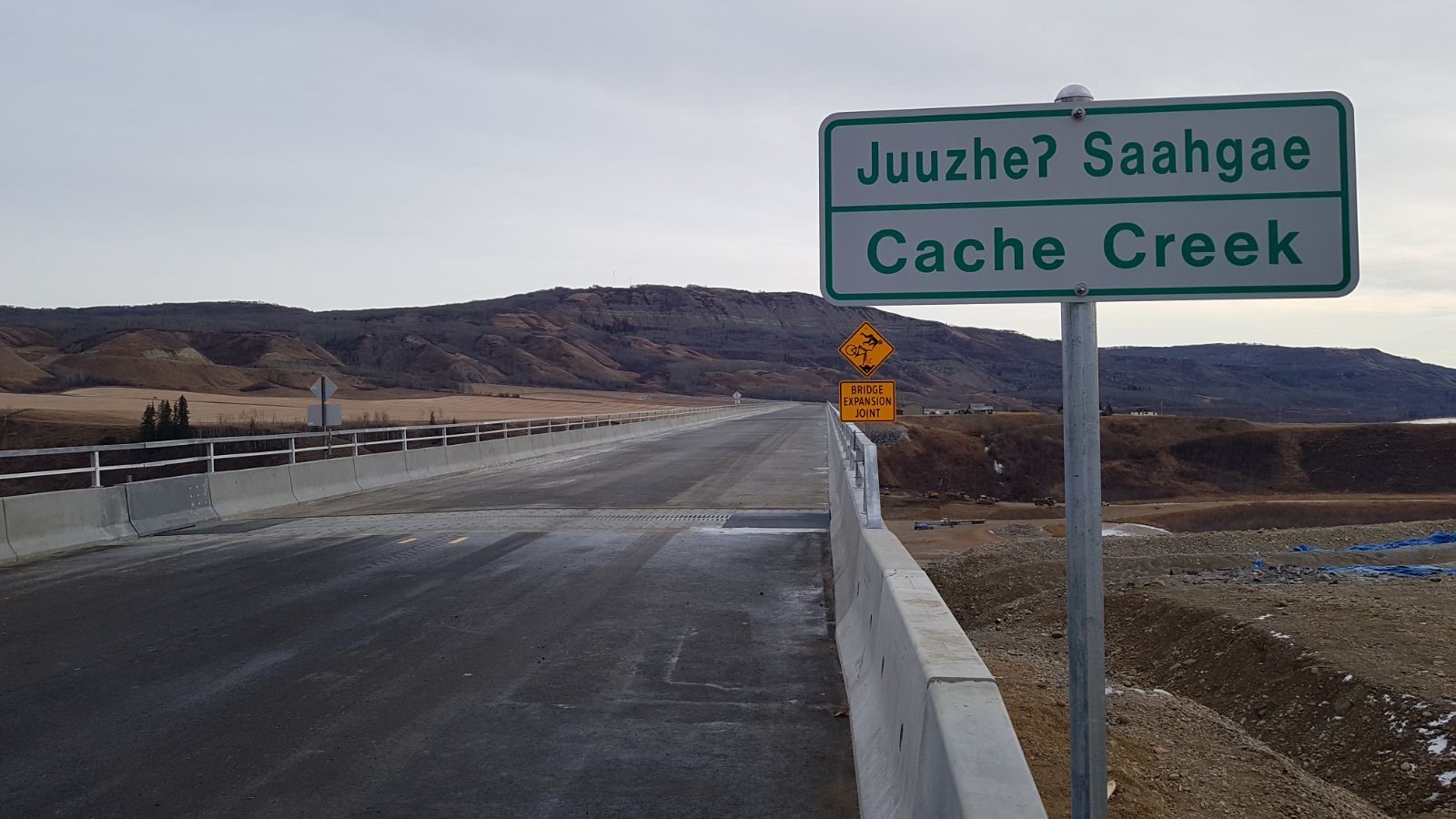 Where there are impacts we cannot avoid, we're working closely with First Nations to ensure those sites are managed in a culturally appropriate manner.