Public advisory: Debris boom installed across the Peace River
This weekend, BC Hydro will be installing a debris boom across the Peace River to ensure safe construction of the Site C dam.
In addition to the debris structure already on the Moberly River, the Peace River debris boom will capture floating logs and debris before they reach the dam site.
This ensures safety as we continue in-river construction and prepare for river diversion in the fall.
Boaters are reminded that the Peace River around the dam site is now permanently closed to vessel traffic.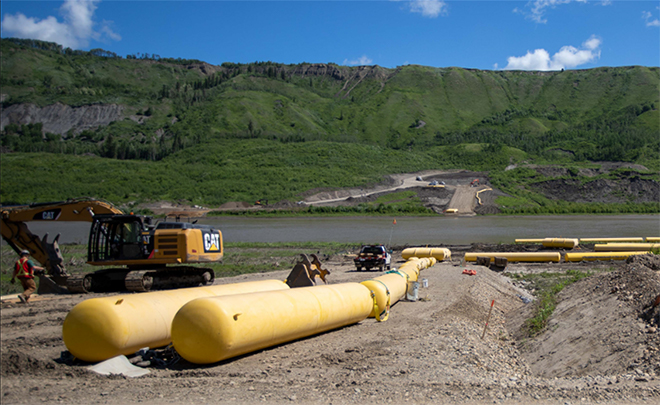 Learn more
Contact us
Email: [email protected]
Twitter: @sitecproject