Construction Activities
BC Hydro is committed to providing Peace region residents, businesses, communities and Aboriginal groups with information about Site C construction activities in a timely manner.
Please sign up for construction updates to make sure you are receiving up-to-date information from the Site C project.
Work completed to date
Construction began on July 27, 2015. Since the commencement of construction, the following work has been completed:
Site preparation, including onsite access roads
Clearing of the left and right banks at the dam site and clearing of the lower reservoir area
Construction of the worker accommodation lodge and Peace River construction bridge.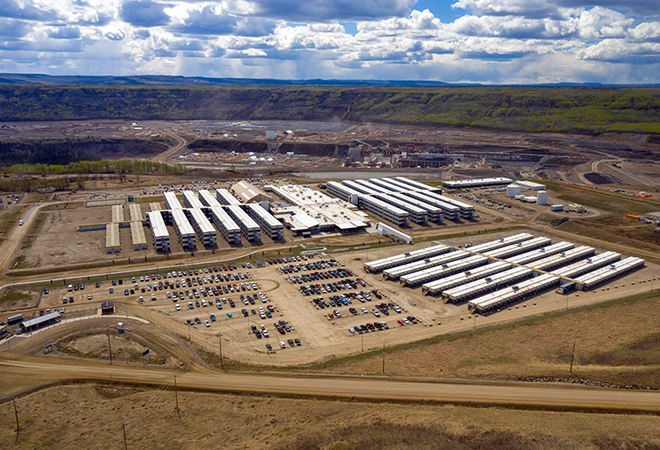 Powerhouse excavation, and placement of 650,000 cubic metres of roller compacted concrete in the powerhouse buttress
Spillways excavation, and the placement of 600,000 cubic metres of roller compacted concrete in the spillways buttress
Construction of dam site access public roads
Construction of the Site C viewpoint
The completion of 50 affordable housing units in Fort St. John
Fish habitat enhancements downstream of the dam site.
Construction and commissioning of the temporary fish passage facility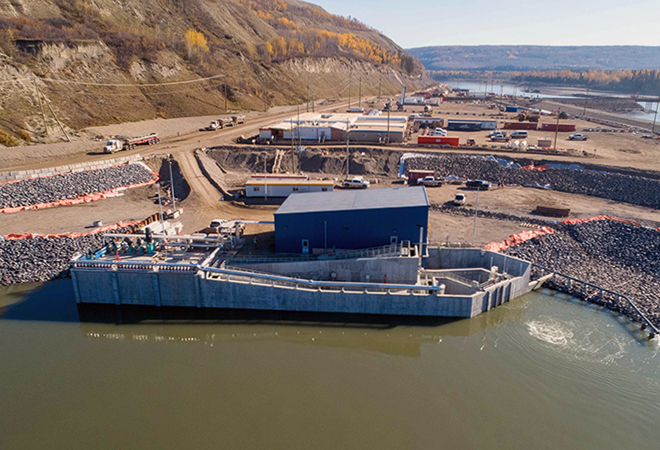 Excavation of the diversion tunnel inlet (upstream) and outlet (downstream) portals, allowing for the commencement of diversion tunnel excavations
Excavation of the right bank drainage tunnel, which will be used to monitor and drain the water from within the foundation under the powerhouse, spillways and dam buttresses and will eventually be connected to services within the powerhouse
Clearing activities in the lower reservoir
Excavation of 11,000,000 m3 of materials for north bank slope stabilization prior to work beginning on the diversion tunnels.
Completion of two river diversion tunnels, which are used to reroute a short section of the Peace River to allow for the construction of the main earthfill dam.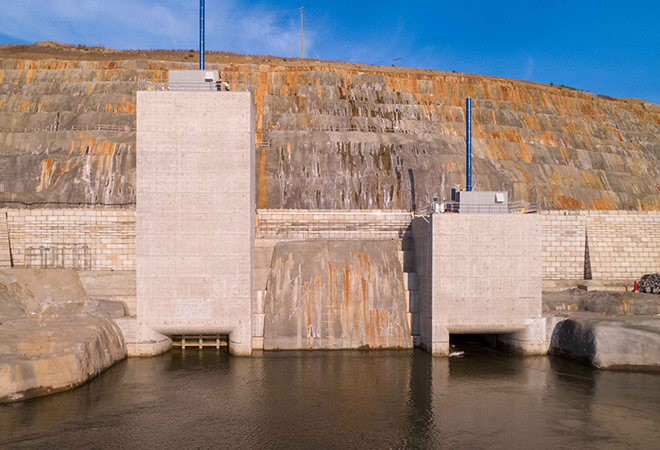 Completion of the upstream and downstream cofferdams
Diversion of the Peace River around the Site C construction site.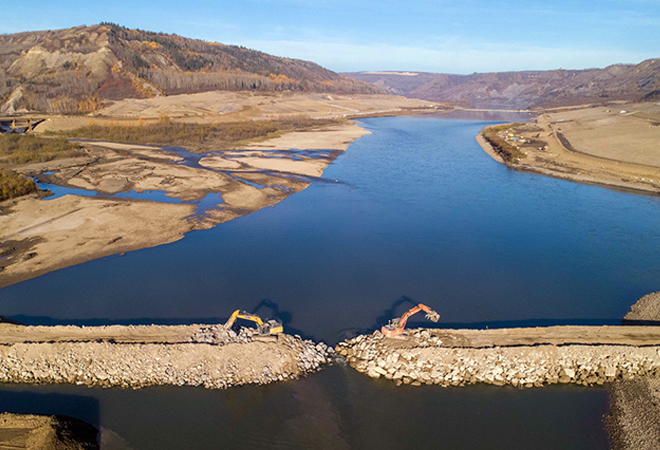 Completion of the Peace Canyon 500 kV gas insulated switchgear expansion to enable connection of Site C to the BC Hydro electrical system
Completion of the Site C powerhouse building structure
Completion of the Site C substation and first of two new 500 kV transmission lines
Completion of the finishing concrete work inside the 454-metre-long left bank drainage tunnel
Dam and core excavation, and the placement of 450,000 cubic metres of roller compacted concrete in the dam and core buttress