Filling the reservoir
One of the last steps in building the Site C dam is to fill the reservoir. Reservoir filling will take about four months, widening the Peace River by an average of two to three times.
Portage Program
The portage program is suspended in preparation for filling the Site C reservoir.
It will not re-open for at least one year after filling, while BC Hydro monitors for safety and shoreline stability.
During Site C construction, a portage program was set up to move boaters around the construction area. The program ran from May to September each year, between the Halfway River boat launch and the Peace Island Park boat launch.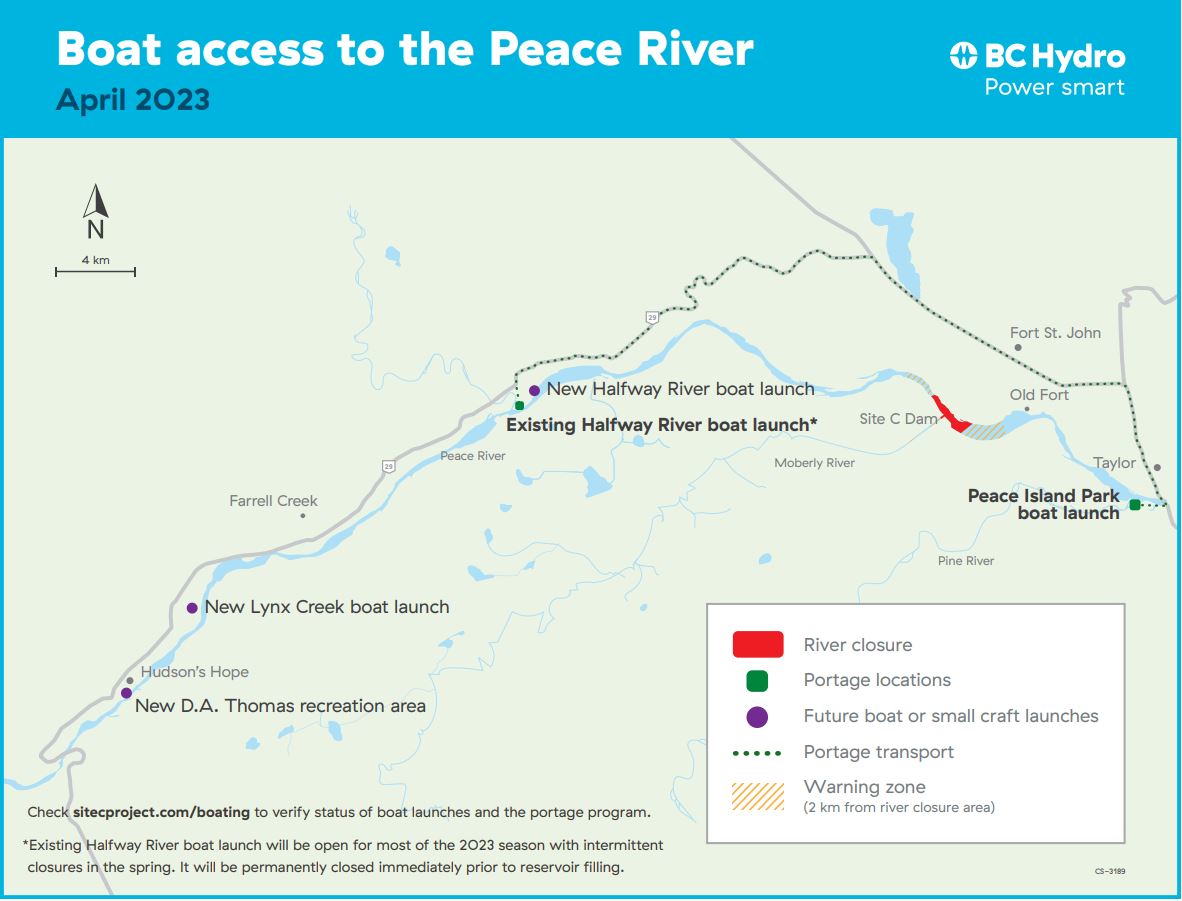 Click the map to view details of the river closures and portage locations.

Making a reservation
Please contact us at least seven days in advance of the day you require a portage. You will need to read and fill out the forms below.

Portage program forms
More information
To receive up-to-date information, please subscribe to our notifications through the form below.