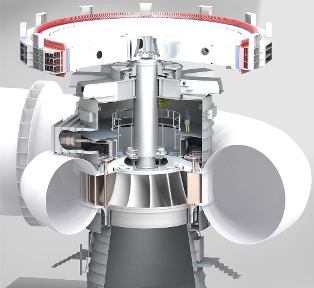 BC Hydro has awarded the turbines and generators contract to Voith Hydro Inc.
The contract consists of the design, supply and installation of six vertical axis, Francis-style turbines, six generators and associated equipment.
Turbines and generators convert the power of falling water into electricity, which is then transformed and fed into the provincial electricity grid.
The performance of a turbine-generator is critical to the success of a hydroelectric project. These turbines and generators are custom designed to suit the site-specific conditions of each hydroelectric facility. This made identifying the highest value design essential to BC Hydro's efforts
Procurement Information
Preferred Proponent
February 2016
BC Hydro selected Voith Hydro Inc. as the preferred proponent.
Request for Proposals
February 2013
Request for Proposals issued to three shortlisted proponents:
Request for Qualifications
July 2012
Request for Qualifications issued for Turbine Model Development and Testing