Peace Region non-profits benefit from BC Hydro GO Fund
FORT ST. JOHN: BC Hydro is contributing $65,000 to support nine Peace Region non-profit groups through the Site C project's Generate Opportunities (GO) Fund.
Award recipients are providing community-enriching services in areas such as sports, literacy and social advocacy in support of youth, women, and families in the Peace Region.
One of the nine recipients, Fort St. John-based North Peace Family SuperPark Society, will use the funding to sponsor eight families in its 2019 Summer Camp program.
"Six of the families will be selected by the Women's Resource Society in Fort St. John, and the remaining two families will be chosen from those with children participating in special needs programs with the Child Development Centre," explains Jaandi Roemer, executive director of the SuperPark Society. "We are so thankful to be able to provide these families this opportunity through the funding provided by BC Hydro."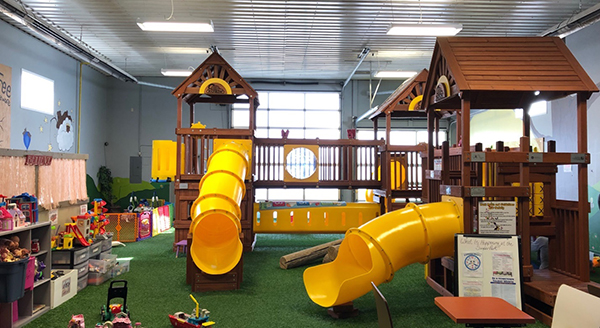 The SuperPark will host summer camps in their all-inclusive indoor playground facility.
In addition to the SuperPark Society, recipients receiving grants of up to $10,000 are:
Sources Community Resources Society for its ADHD Conference;
North Peace Justice Society for its restorative justice volunteer facilitator training program;
Peace Passage Skating Club for its 2019/2020 season;
Fort St. John Women's Resource Society for its community outreach;
North Peace Gymnastics Association for its special abilities program;
Fort St. John Literacy Society for its Dolly Parton Imagination Library program;
Hudson's Hope Fall Fair Society for its 27th Annual Hudson's Hope Fall Fair; and
Community Bridge for its Daddy and Me events.
This is the 10th time grants have been awarded from the $800,000 fund, which was established in September 2016. So far, $381,091 has been distributed to 43 projects. Applications for funding are accepted on an ongoing basis and funds are distributed quarterly over an eight-year period.
For more information on the fund, including past recipients and application details, please visit sitecproject.com/gofund.
Contact:
BC Hydro Media Relations
p. 604 928 6468