Fifty new affordable housing units open in Fort St. John
November 15th, 2019
FORT ST. JOHN – BC Hydro, the City of Fort St. John and BC Housing today announced the completion of 50 new affordable housing units in Fort St. John.
The six-storey wood-frame building contains 35 two-bedroom and 15 three-bedroom units. Five of the units are wheelchair accessible.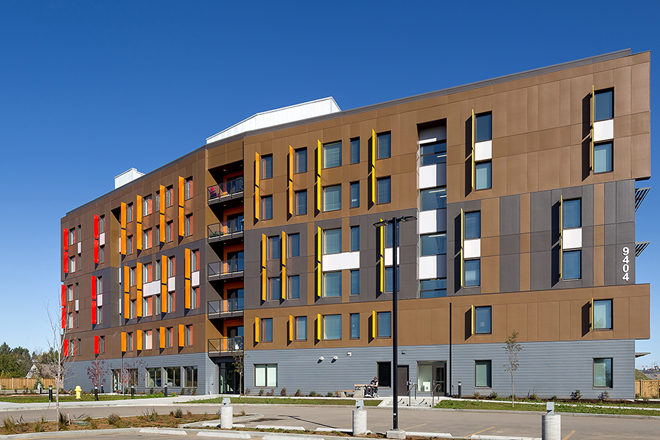 Fifty new affordable housing units are now open in Fort St. John. (Photo: BC Housing)
BC Hydro is committed to providing legacy benefits for the residents of Fort St. John and other communities in the Peace Region. The provision of additional affordable rental housing in Fort St. John is a condition of the Site C project's environmental approval and BC Hydro's Community Agreement with the City of Fort St. John.
Up to 40 units are available for rent to BC Hydro employees and their families during construction of the Site C project. BC Hydro has rented 25 of the units and the remaining 25 units are available for immediate use as affordable rental housing.
At the completion of construction of Site C, all 50 units will be provided as affordable housing for low- and moderate-income households.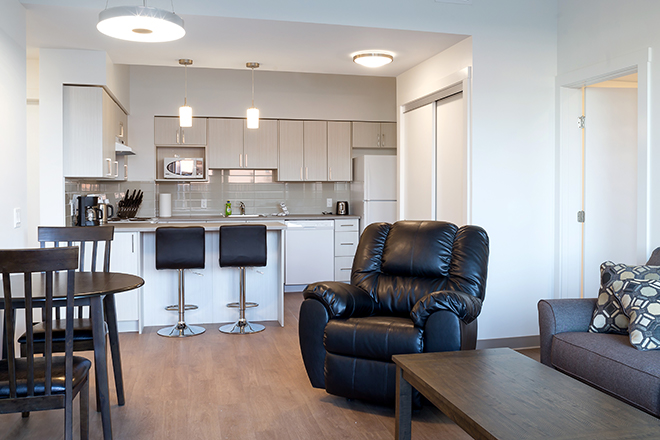 The interior of one of the new two-bedroom units in Fort St. John (Photo: BC Housing)
The building was designed to meet Passive House standards for energy efficiency, including highly insulated walls, high-performance windows and building orientation to optimize solar gain. The building is the largest Passive House-certified building in B.C.
Construction on the building began in 2017. BC Hydro provided funding to reduce building costs, while BC Housing was responsible for the development, construction, management and ongoing operation of the building.
More information