Procurement Forecast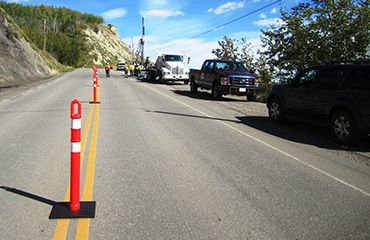 Upcoming Site C procurement opportunities include Highway 29 realignments and other supporting activities.
Contractors have been selected for worker accommodation, main civil works, turbines and generators, generating station and spillways civil works, substation and transmission lines.
The timing for Site C procurements is summarized below (subject to change).
Generating facilities
Component
Procurement model
Timing
(subject to change)
Construction
(subject to change)
Balance of Plant* PDF

•

99 KB
Design build/DBB mix
RFSQ issued: June 14, 2018
Contract award: summer 2020
2020 - 2024
Equipment Supply Contracts**
Multiple supply contracts
RFPs issued: throughout 2018
Supply: 2019 - 2020
*The Balance of Plant contract includes the installation of mechanical and electrical water-to-wires equipment, protection, control, and other systems, and provision of mechanical, electrical and building systems. It is also anticipated to include the provision of miscellaneous items, structures, and completion of the building interiors to the finished state.
**The Equipment Supply Contracts includes generator terminal equipment, AC and DC station service, standby generators, large valves, P&C panels, generator circuit breakers, etc.).
Supporting works
Component
Procurement model
Timing
(subject to change)
Construction
(subject to change)
Highway 29 realignments
Multiple DBB
MoTI public tenders: 2017 to 2019

Early highway sections: 2017 to 2019
Final highway sections: 2019 to 2021

Supporting activities
Varies
Varies
Varies