Indigenous Consultation & Engagement
The Site C project is located within the traditional territories of the Treaty 8 First Nations. In everything we do, we strive to connect with and build lasting relationships with First Nations communities affected by Site C. Our Indigenous Relations team works in and around the Fort St. John area and beyond to engage, build relationships and find solutions together on the topics that are most important to First Nations.
Working with Indigenous groups to plan for the diversion of the Peace River in fall 2020.
We understand that the approach taken between the 1960s and the 1980s to build the WAC Bennett Dam and the Peace Canyon Dam had lasting impacts on Treaty 8 First Nations. We know this history has left a legacy of mistrust by First Nations, and we're working to rebuild their trust today.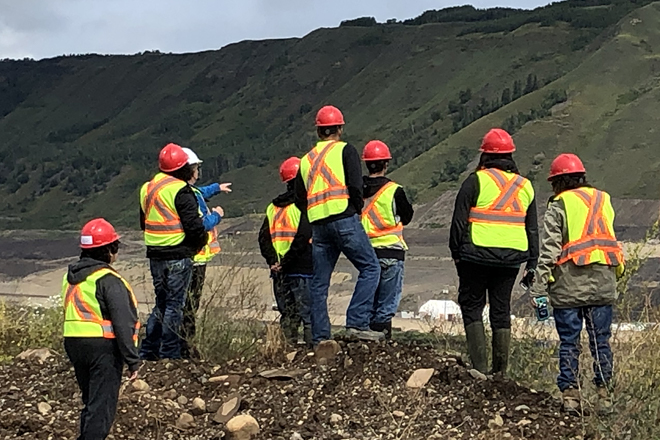 As we move forward with our activities in the area, we're working together with First Nations to:
Build meaningful and long lasting relationships that respect their interests;
Understand their concerns and find ways to avoid and mitigate potential impacts and;
Identify opportunities to involve First Nations and bring benefits to individuals, businesses and communities.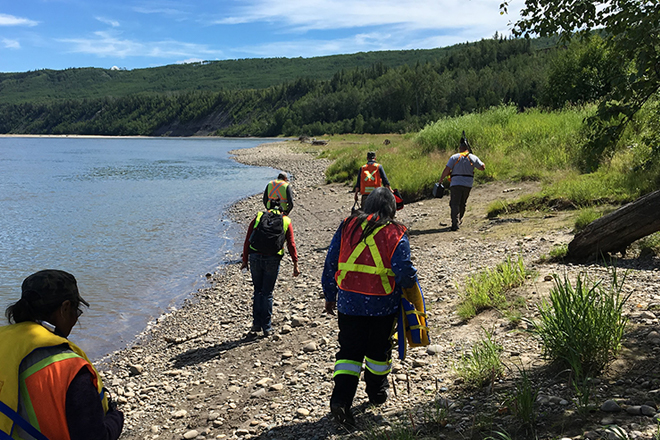 Learn how BC Hydro works closely with First Nations across the province.
BC Hydro began consulting with Indigenous groups about the Site C project in late 2007, before the decision was made to advance Site C to an environmental assessment.
To date, we have engaged about 60 Indigenous groups in B.C., Alberta, Saskatchewan and the Northwest Territories, with a greater depth of consultation with Treaty 8 First Nations that are in closer proximity to the project.
Benefit agreements have been reached with several communities that are most affected by the construction and operation of the project.
Even though project construction has been underway since 2015, our engagement on the project is not done. We're currently working to prepare Indigenous groups for the changes coming to the valley as a result of river diversion and reservoir creation.
Here are some of the different engagement efforts we're making to help prepare First Nations for river diversion:
Construction site tours
Boat and highway tours of the Peace River and surrounding roadways
Community meetings with First Nations members
Environmental Forums, where we collaborate to find ways to mitigate environmental impacts
Cultural Heritage and Resource Committee meetings, where we work together on cultural impact mitigation efforts
Permitting Forums, to update and explain construction permits
Creation of materials, like posters and videos, to share information and visually demonstrate upcoming changes
Reporting progress to Chief and Council
Ongoing connections with community members, elders and youth
We continue to engage with local First Nations and invite their input to help shape the project design and mitigation efforts.
Here are a few changes we've made to address concerns raised by Indigenous groups:
Eight year pre-construction consultation period: Long before construction began, we examined project impacts and ways to mitigate them, including an information-gathering period from First Nations.

Tree clearing and debris management: To reduce the amount of debris that may end up in the water and at the dam site, we're clearing trees that pose a risk to boater safety and dam operations. Trees are cut and burned, bucked into short logs, chipped or mulched. Some trees will remain in the lower reaches and on steep slopes where it is unsafe to work. Merchantable trees will be hauled to local mills when practical.

To capture floating debris at the dam construction site, we're building retention structures on the Peace River and the Moberly River, which will catch the remaining logs, vegetation and some ice. These debris structures will be cleared regularly.

Slower reservoir filling: To address safety measures, we plan to take a slow, gradual approach to filling the Site C reservoir over the course of several months.
By working together, we've achieved:
Economic opportunities: One of our project objectives is to provide lasting economic and social benefits for northern communities and Indigenous groups. We're including First Nations and their members in Site C's construction through business, employment, apprenticeship and training opportunities.
Highway 29 realignment: Through working together we were able to make adjustments to the preferred route of the Highway 29 realignment at Cache Creek based on First Nations' input to avoid and reduce impacts to the greatest extent possible to culturally significant sites.
Fish passage program: Through studies and consultation, we've gained a better understanding of fish spawning and migration habits on the Peace River. We plan to support First Nations' interests by running a fish passage program to help species return upstream, as well as create new fish habitat downstream of the dam to prevent fish from being stranded.
Where there are impacts we cannot avoid, we're working closely with First Nations to ensure those sites are managed in a culturally appropriate manner.